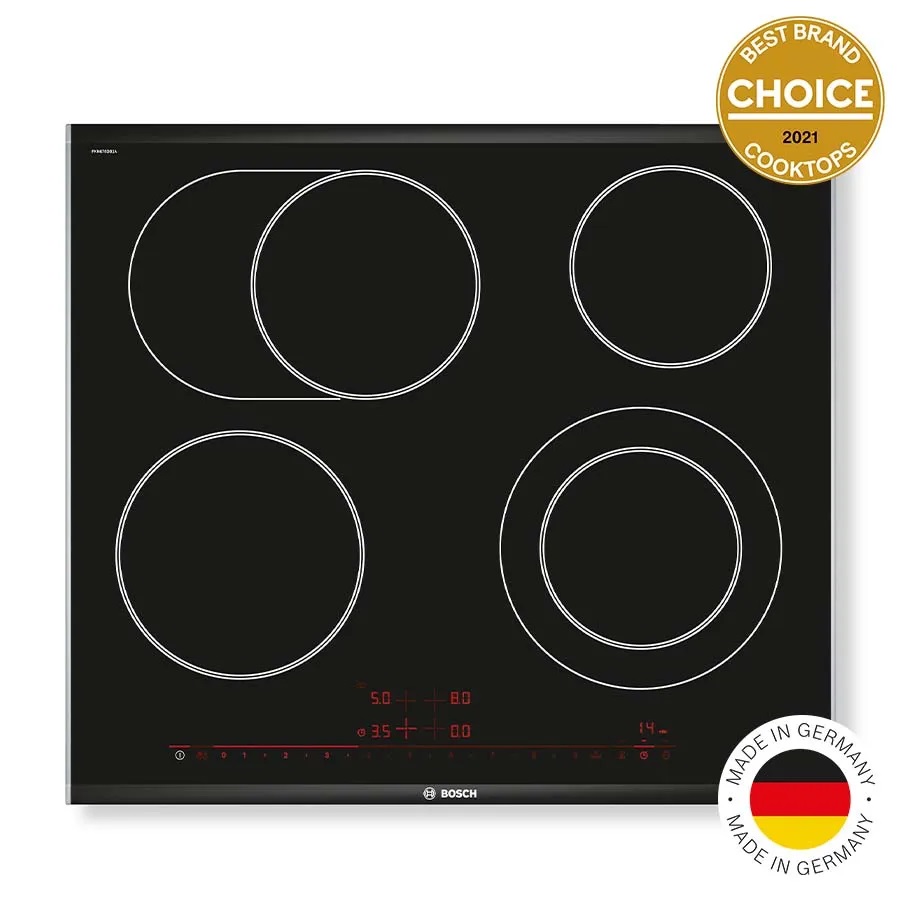 The glass-ceramic radiant hob: makes cooking and cleaning especially easy.

● DirectSelect Premium: spacious and intuitive touch interface.
● ReStart: if something boils over, the cooktop automatically turns itself off and saves the last selected setting.
● Timer with switch-off function: Conveniently turns off the assigned cooking zone after the set time.
● ChildLock: locks the control panel to prevent accidental changes in settings.
● Energy consumption display: shows energy consumption for the most recent cooking process.

$1299.00