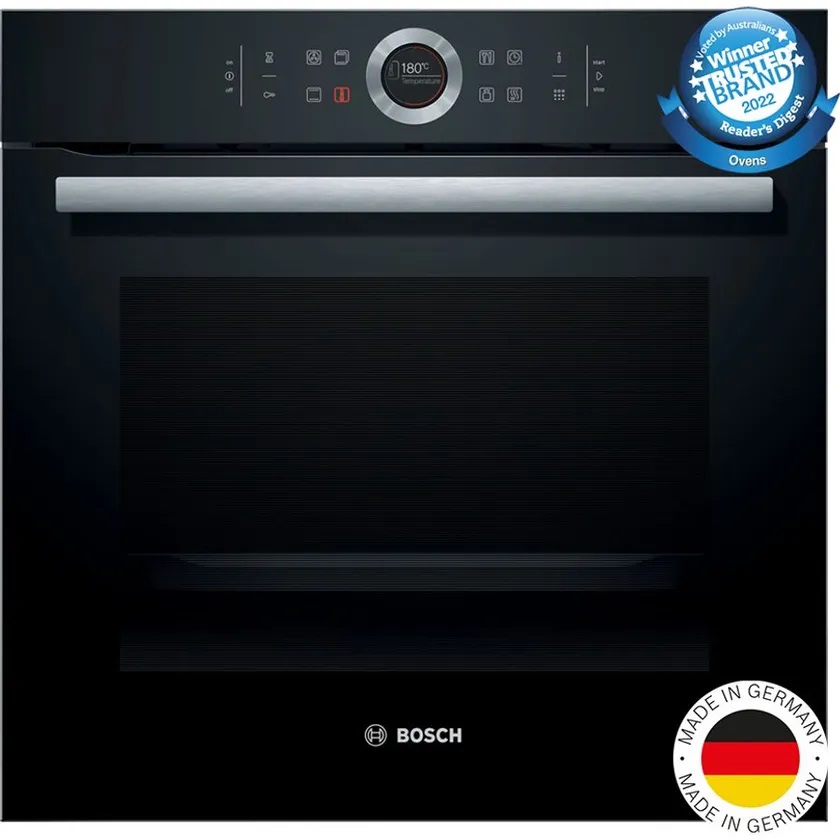 The Series 8 built-in oven: impressive design and results for any kitchen.

● Pyrolytic self-cleaning: Automatically cleans the oven, just wipe out the ash.

● 4D Hotair: even heat distribution on all levels for perfect baking results without mixing flavours.

● Pizza setting - ideal for preparing of frozen and home made pizza.

● AutoPilot 10: every dish is a perfect success thanks to 10 preset automatic programs.

● TFT-touchdisplay: easy-to-use thanks to the control ring with clear text and symbols.
$2199.00