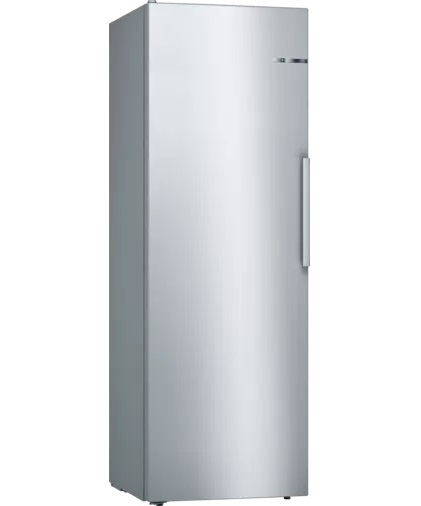 VitaFresh: vitamin rich fruit & vegetables stay fresh for longer in a climate controlled drawer.
The VitaFresh drawer offers the ideal storage environment for all your fresh food thanks to climate control. The conditions in the drawer can be adjusted, so your fruit and vegetables will stay fresh for longer. More food to enjoy, less food wasted.

LED light: illuminates the refrigerator evenly without glare.
LED lights bring a completely new lighting concept to fridges, guaranteeing even, glare-free interior illumination. LED lights use less electricity than conventional fridge lights and last an (appliance) lifetime.

EasyAccess Shelf: pull-out glass shelf gives you better access to the ingredients inside your fridge
When your fridge is well-stocked, it can be difficult to keep track of what ingredients you have tucked away at the back. That's why our EasyAccess Shelf is made so you can see what food you have inside at a glance. Simply pull it open for easy access to all your food. Made of shatterproof glass, this easy-to-handle shelf lets you quickly find the right item for your next meal.
$1999.00 $1899.00