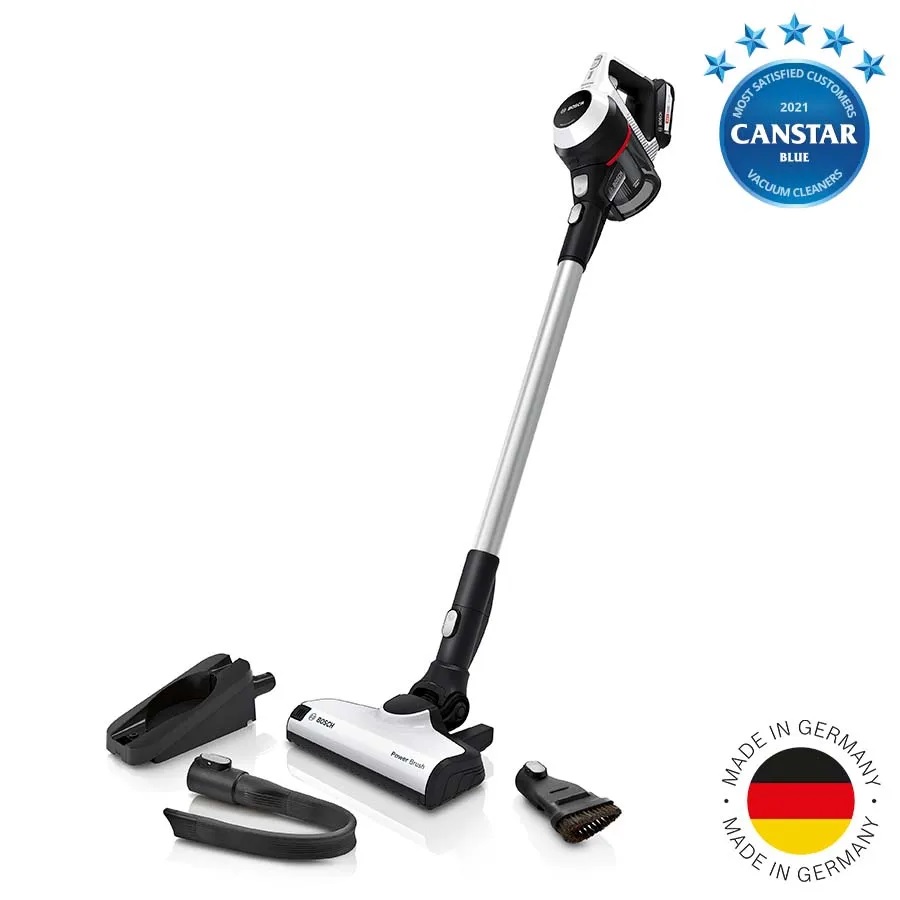 Our most compact cordless multi-use handstick in classic white. Made in Germany and with exchangeable battery pack.

● Most compact: effortless handling and flexible cleaning thanks to compact design and light weight. The handheld weighs only 1.4 kg and together with the tube and the nozzle only 2.3 kg.
● Cleaning on all levels: multiple accessories clean all dirt from the floor to the ceiling and even in your car.
● Effective cleaning: AllFloor Power Brush and compact TurboSpin Motor lets you clean on all kinds of floors.
● Made in Germany: high quality standards and thorough testing for enduring satisfaction.
● Extendable runtime: Exchangeable battery packs (sold separately) enable you to extend the runtime if necessary.

$399.00