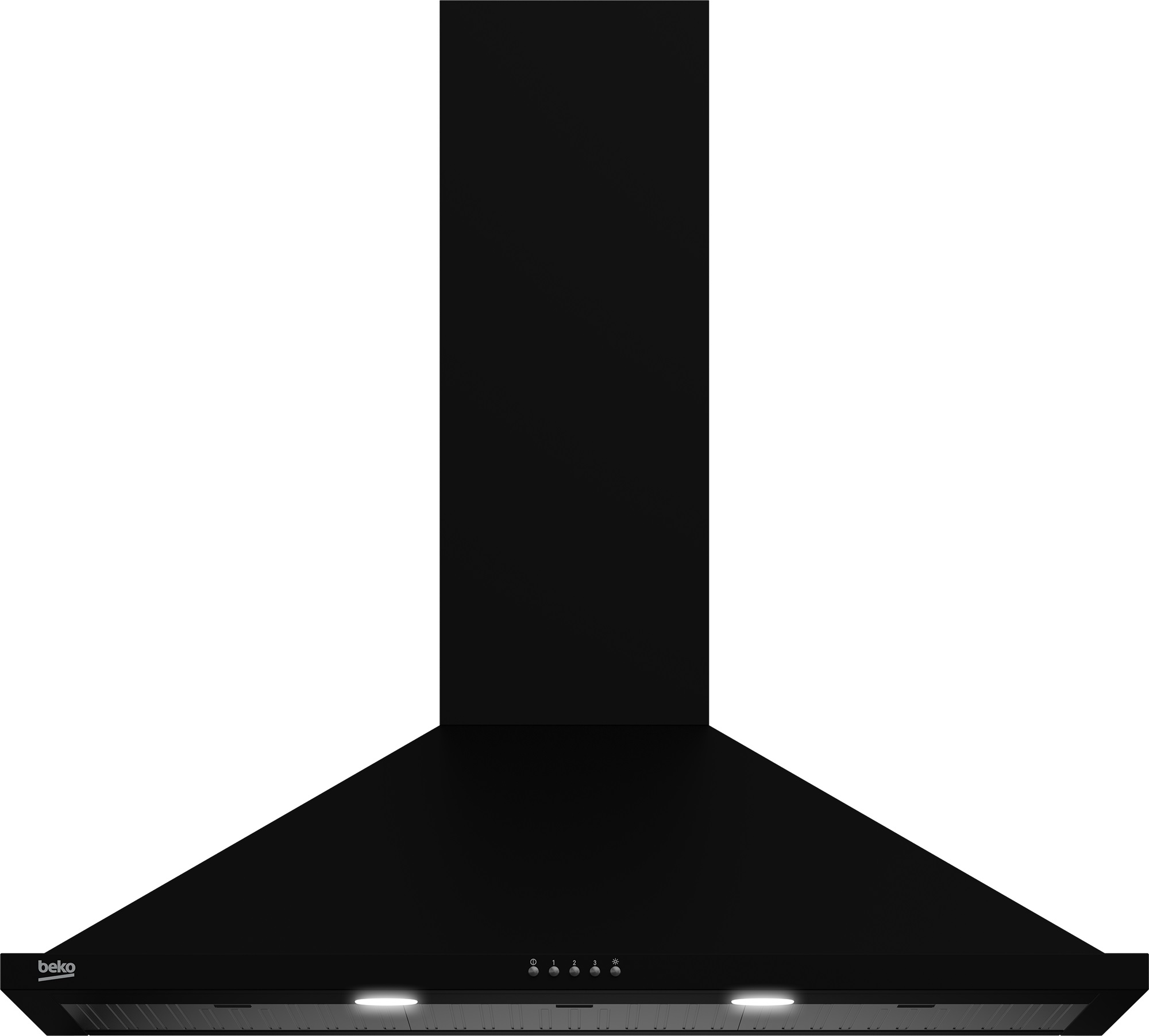 The perfect addition to any kitchen. The Beko BRH90CB 90cm wall mounted canopy rangehood has a sleek black finish that will complement any décor, and it is powerful enough to remove smoke, steam, and odours from even the most demanding cooking conditions. With three power levels so you can choose the right level of extraction for your needs, and LED illumination to light up your cooktop. The dishwasher safe metal cassette filter is easy to clean, and the mechanical button control is simple to use.

Led Illumination®
Clear view of what's cooking
It's not always easy to see your hob clearly, especially if the hood is blocking the light. Led Illumination® lights up your hob clearly so you can see exactly what's going on in your pots and pans.

Dishwasher-Safe Filters
Easy-to-clean filters
Nobody wants to hand wash greasy hood filters, and now you don't have to with Dishwasher-Safe Filters. Just pop them in the dishwasher, run a normal cycle, and then pop them back in the hood. Easy!

$999.00