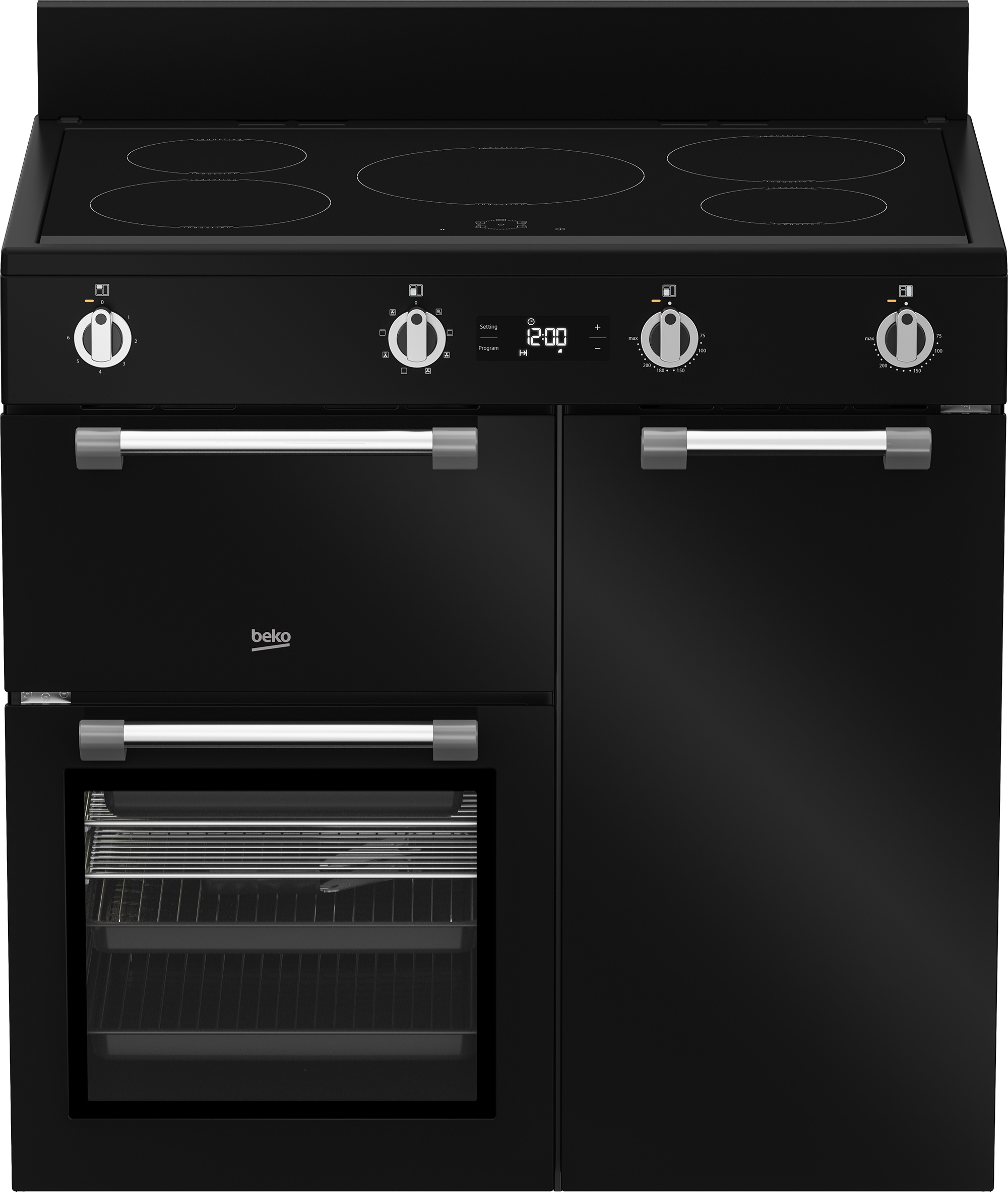 Perfect for big, busy families. The Beko BRC916IMB is a 90cm tiple cavity oven range cooker that combines style with the functionality of induction cooking. It features Two Fan Ovens, CleanZone, 90cm Five-zone Induction Cooktop and Separate Grill. Its sleek black finish will complement any kitchen, while its generous capacity allows you to cook for a large family or entertain guests.

Two Fan Ovens - Perfect for big, busy families, our range cooker's two fan ovens give you plenty of extra space for cooking larger meals. The heating element surrounding the fan offers uniform heat throughout each oven for quick and even cooking results.

Induction Cooking - Induction Cooktops offer precise cooking power giving you perfect cooking results. They are also safer for the family as it only produces residual heat allowing the surface to stay cool. Induction cooktops are always easy to clean thanks to the smooth glass surface.

Catalytic Panels & Easy Clean Door - Offering and easy cleaning solution, the interior side & back has catalytic panels, absorbing grease & dirt. Cleaning your oven's door has never been easier with Beko's easy-to remove inner glass door. Free of bolts you can comfortably slide the glass door out to help you clean even those hard-to-reach places.
$5499.00 $4799.00