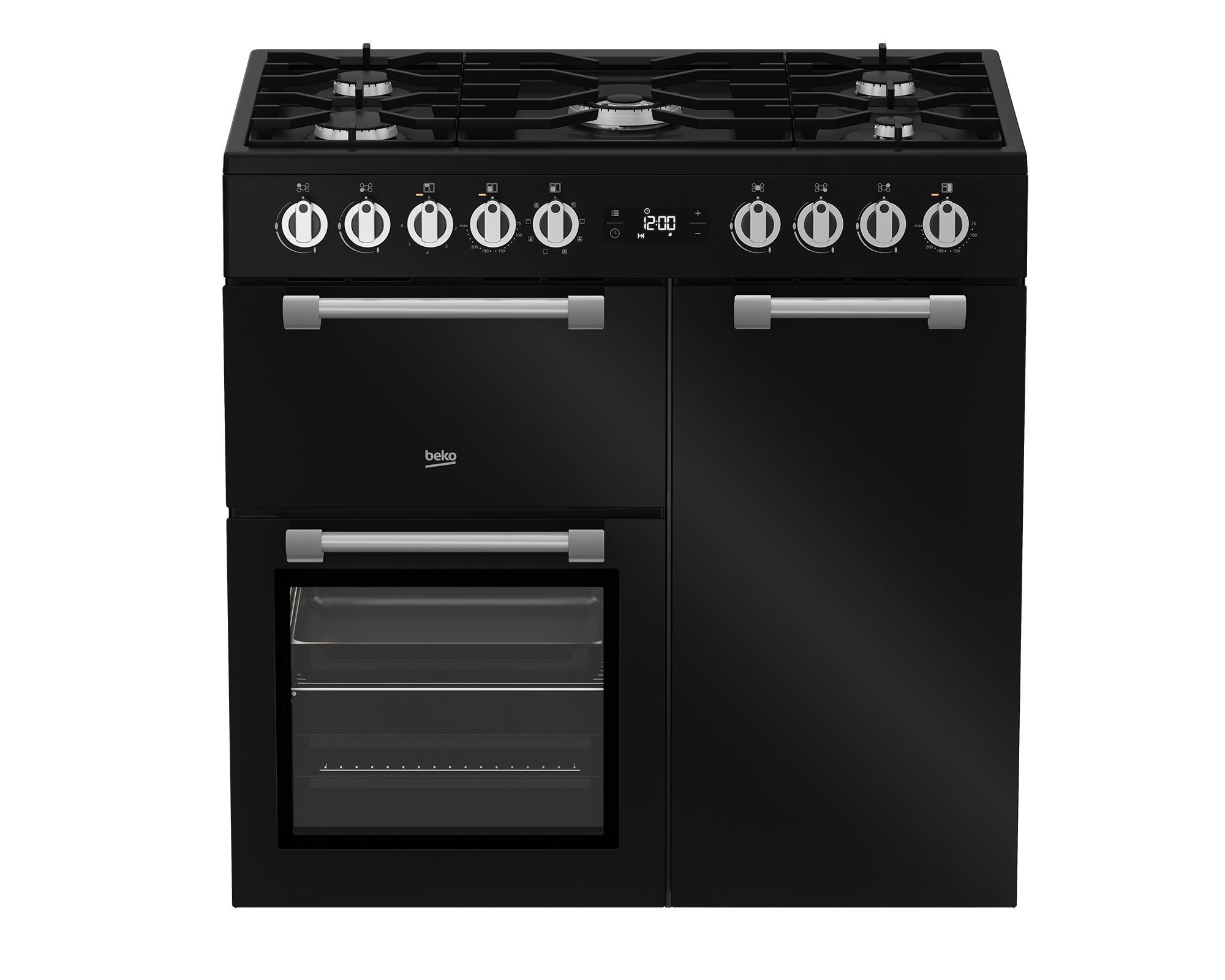 Two Fan Ovens
Perfect for big, busy families, our range cooker's two fan ovens give you plenty of extra space for cooking larger meals. The heating element surrounding the fan offers uniform heat throughout each oven for quick and even cooking results.

High Power Wok
Great for cooking stir fry, the wok burner evenly distributes high heat across the bottom of your pan. Not only does this improve cooking performance, but it can also save you time in the kitchen by cooking your food faster too.

Catalytic Panels & Easy Clean Door
Offering and easy cleaning solution, the interior side & back has catalytic panels, absorbing
grease & dirt. Cleaning your oven's door has never been easier with Beko's easy-to remove inner glass door. Free of bolts you can comfortably slide the glass door out to help you clean even those hard-to-reach places.
$4399.00 $3699.00