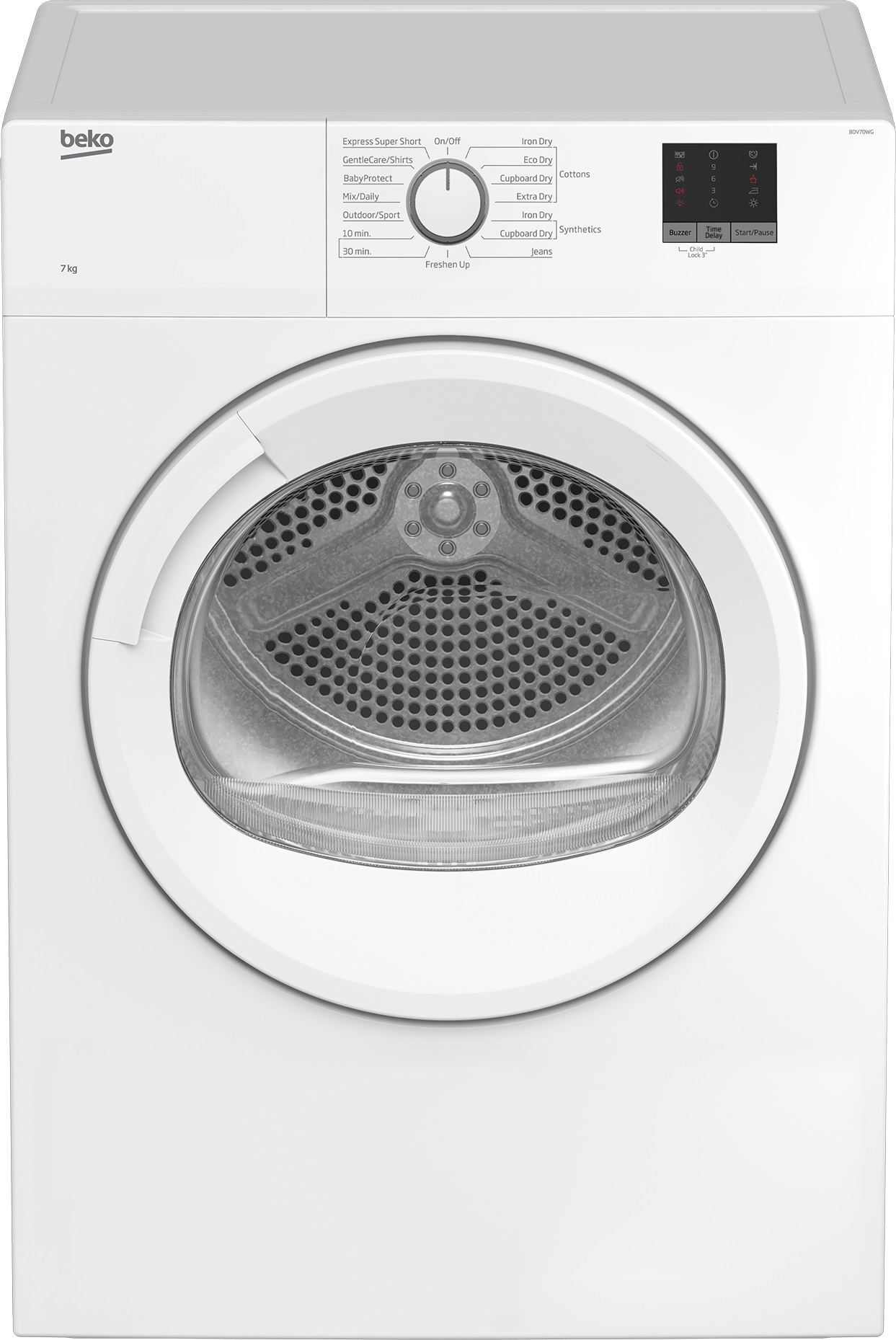 Optisense® Technology -
Preventing over-drying, our sensor drying programmes identify the level of moisture in the drum and automatically stop the cycle when the optimal dryness level has been reached. As well as saving you time and money, your laundry will benefit from better care and protection

Auto AntiCreasing -
Perfect for those days when you can't unload your laundry right away, our automatic anti-creasing function rotates the drum periodically for up to 2 hours after a cycle has finished, separating your laundry to minimise creases.

BabyProtect+ - Hygienic drying cycle
The BabyProtect+® Program provides a deep sterilisation of your laundry killing the presence of live house dust mites and pollen. This sterilisation is possible due to the high temperature in this program, offering perfect drying cycles to protect your little one's clothes and delicate skin.

AquaWave® - Wave-like drum action for gentler treatment
Drying might take its toll on your clothes. So, here is AquaWave® system's curved door glass and specially designed paddles that move the laundry in a wave-like action inside the drum, treating clothes gentler and improving the drying performance. Next time someone compliments your clothes and you reply, 'What, this old thing?' you might be telling the truth.
$699.00 $599.00