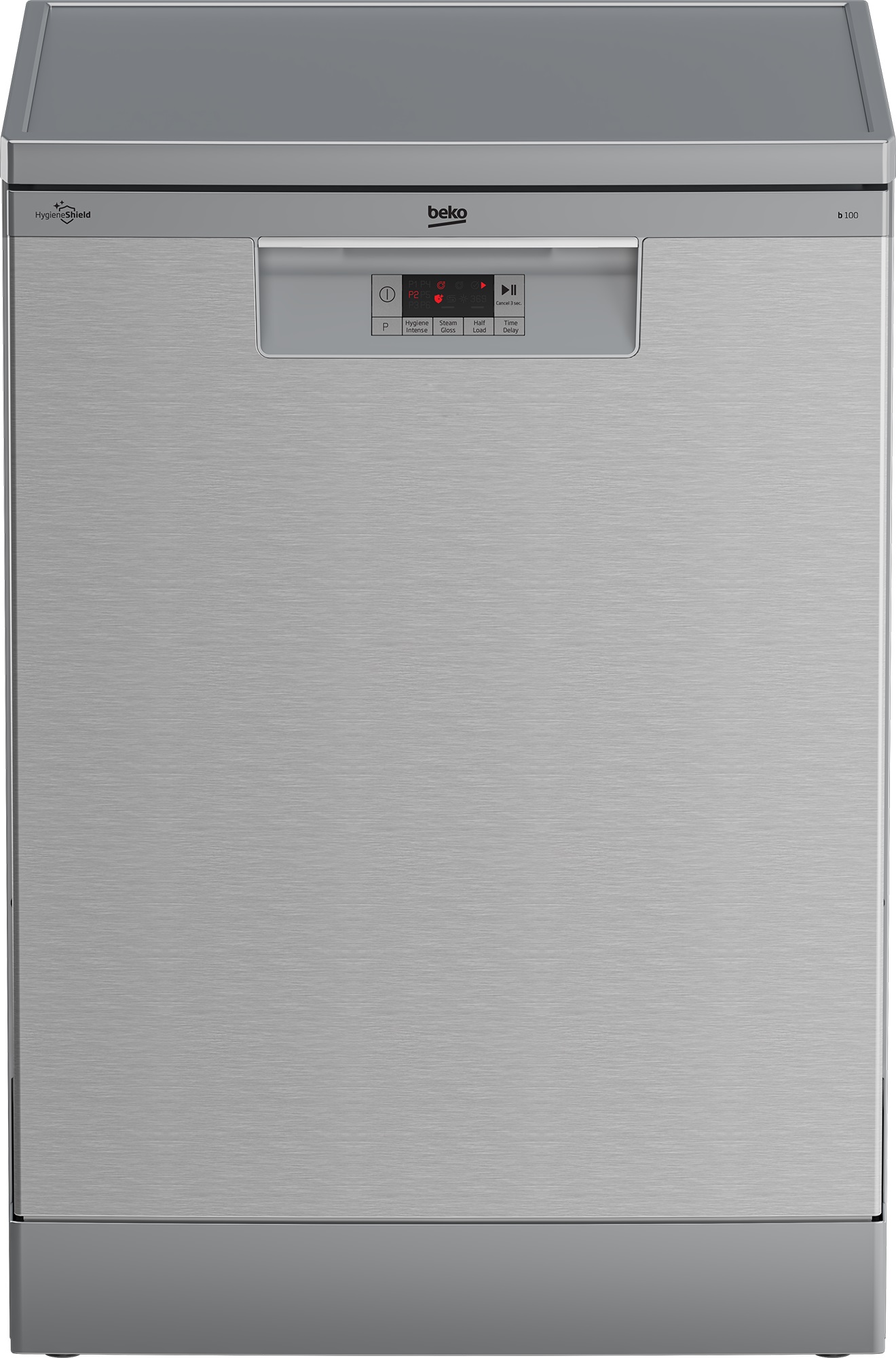 Explore the benefits of Beko's Silver Freestanding Dishwasher! Its 14 place setting capacity is ideal for families or households with loads of dishes to do. Or those of you that would rather do one large load, less frequently. It's designed for convenience with adjustable configurations such as a sliding cutlery basket and easy fold plate support that effortlessly fits your large and bulky pots and pans.

This timeless silver dishwasher gives your kitchen a fresh and modern look. It can be easily moved anywhere in your kitchen and taken with you from home to home. You won't have to say goodbye to your new trusty dishwasher when you move or anytime soon with its committed 5-year manufacturer's warranty.

* Hygiene Intense - Inspired by the purifying power of hot springs, our new Hygiene Intense function provides bacteria & virus* elimination for your dishes in a safe and convenient way at home. Using the purifying power of high temperatures & steam mist killing 99.999 % of bacteria & viruses.
* Killing; Enterococcus faecium, Bovine Coronavirus, Murine Norovirus 

* Quick & Shine™ - Offering one of the quickest dishwasher programmes available. The Quick & Shine™ programme can wash and dry a full load of dishes, in just 58 minutes. 

* 14 Place Setting - With the flexibility of the sliding cutlery basket dishwasher provides a big capacity to help you get your family load of dishes done.
$849.00 $699.00