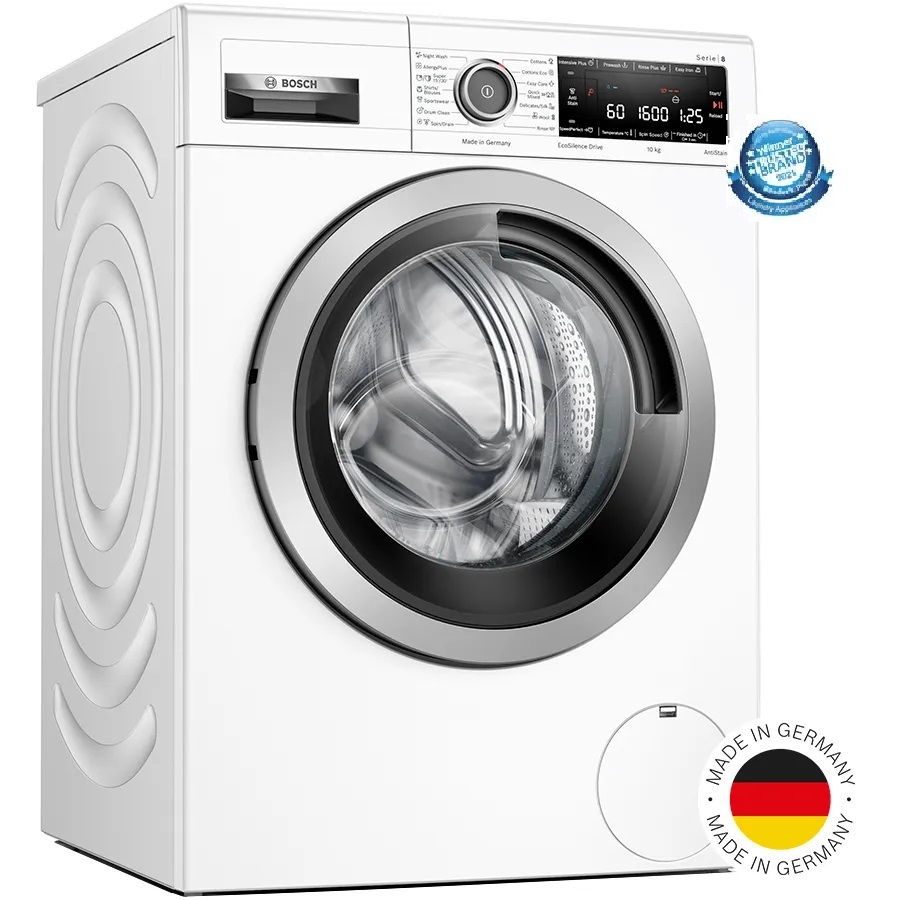 4D Wash System with an innovative AntiStain button, select one of 4 stain options to automatically adjust the wash settings for optimal stain removal
● AntiStain: reliably removes 4 common stains.
● 4D Wash System: highly efficient water and detergent penetration for spotless results.
● EcoSilence Drive™: quiet and energy-efficient drive, with a 10year warranty.
● AllergyPlus: developed for allergy sufferers and people with sensitive skin.
● SpeedPerfect: perfectly clean in up to 65% less time*.
$2499.00 $1999.00